We fund supply.


You meet demand.

Cash flow issues should never stop your momentum. Setscale helps your business scale with purchase order financing and the capital you need to grow.

We don't get paid


until you get paid
We evaluate purchase orders of all sizes. We are effective, efficient and experienced in helping you scale.
A cash flow shortage can interrupt growth when business is still coming in. Setscale gives your business an advance, directly paying manufacturers up to 100% of the production costs.
We don't get paid until you do — when your customer receives the goods, you invoice them for the order and they pay us directly.
You can't afford to miss new opportunities as demand grows. Setscale gives you the option to say yes every time.
Apply online within minutes with your PO funding needs and some supporting details.
Get funded to meet your demand.
Repeat with targeted financing to keep your momentum and sustain critical growth.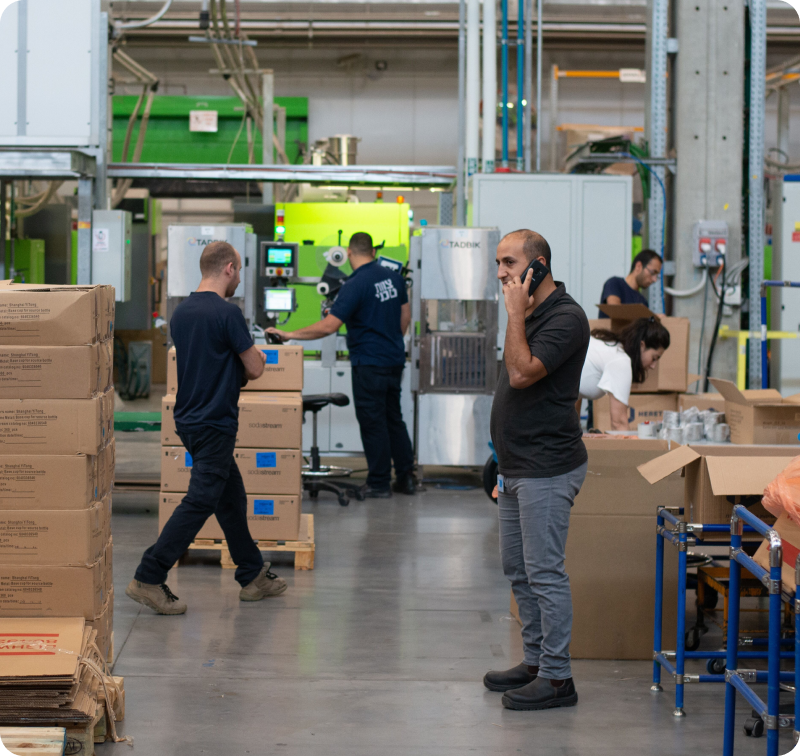 What is Purchase Order Finance?
Purchase order financing or 'PO Finance' is funding that supports businesses by paying suppliers for existing customer orders. It can cover expenses like supply materials and inventory, helping with cash flow difficulties and other operational costs.
Why choose Purchase Order Finance?
For startups trying to scale, capitalizing operations and inventory often comes down to choosing between spending dollars on manufacturing, hiring new employees, or growing their brand. That's where Setscale comes in. 
Our fast, flexible and non-dilutive solution supports you in scaling your business, with no monthly fees or interest. We give you the working capital you need to meet supplier and end-buyer terms, so you can focus on sales, product development, and growth.
What sets us apart
When we fund your open purchase orders, we don't get paid until you get paid.
We're on your side and committed to helping you scale.
Simple & Transparent
We believe funding should be an easy, clear process for every business. We support you by paying your manufacturers so you can focus on what you do best.
Holistic Approach
Your credit is only part of the equation. Setscale evaluates opportunities from all sides, aiming to maximize your access to capital.
Trusted Partners
Once your application is approved, you'll need to sign our transactional joint venture agreement and confirmation letter outlining the terms of our deal.
Scale.

No matter your size.

We do not focus on a specific type of good. Often our customers are bootstrapped founders, passionate about bringing their product to market. You might be on the verge of growth, scaling from small to medium-sized enterprises, a large or an established business. Whatever your size, we give you the options you need to seize crucial opportunities.
"We have worked with Setscale on seven transactions and are getting ready to begin our eighth.
They have been fast and adaptable, and we no longer have to worry about how we are going to fill orders for our largest customer. The Setscale team is always there when we need them! " – SFIJ Industrial, Inc.